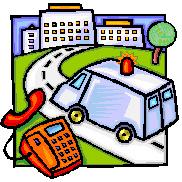 We know that pets rarely get sick or injured during normal business hours; the same holds true for calving emergencies or other problems on farm. If you have an emergency outside of our normal business hours, we always have emergency service available.
For companion animals call 728-2292
We share after hours care for our companion animal clients with Brandon Animal Clinic, so if you call with an emergency concerning your pet you may reach one of the doctors from that clinic. They will help you with your emergency, and can transfer care of your pet to us at the start of the next business day if desired or needed.
For farm animals call 728-2293 to reach Rover T Mobile Vet which operates out of Brandon Hills Veterinary Clinic
You will be able to speak to the doctor on call, or have the doctor paged so that he or she can call you back as quickly as possible to help you with your emergency.