Promotions
January: Weight Awareness Month!
Our SlimFit Program is designed for us to help pets achieve and maintain an ideal body weight and to keep them living a happy and healthy lifestyle! The program involves regular consultations with one of our weight loss counselors to develop a customized weight loss program, combining nutrition and exercise and on-going support for owners!  Please call our clinic if you feel your pet could benefit from this program!
When signing up, we will also give a 10% discount on the first small bag of weight loss food for you pet!
Did you know?
Risks of your being overweight are diabetes, heart disease, high blood pressure, skin problems, arthritis and other joint diseases.
If you have acquired a new puppy or kitten, our health plans can provide all of the required vaccinations and tests that your pet will need for protection, with great savings!
Benji Before                    Benji After (lost 6 1/2 lbs)
Meesha Before               Meesha After (lost 19lbs!)
Kitten & Puppy Packages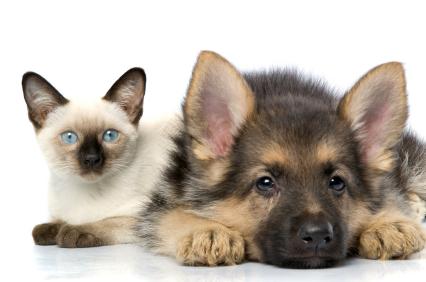 Two main types: Essential & Adventure
Each puppy or kitten plan is adjusted in respect to the age and lifestyle of your pet.
If your pet is between 8 weeks and 4 years old, a free 6 week trial of pet insurance is included! Both packages include a 10% discount on your pet's spay or neuter surgery! (including bloodwork & IV Fluids)
Dental Discount
Book a dental cleaning within 45 days of examination and complete within 30 days of booking to receive a 10% discount on your bill.