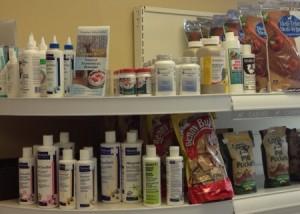 We stock a variety of pet supplies and products from food to play toys.
We carry shampoos, parasite controls, toothbrushes and pastes, grooming supplies, foods, and diet supplements to name a few.
You are assured that the food, treats, toys, and other accessories are "vet approved" for your pet. If you are looking for something special that we don't have in stock, we can usually special order it for you.