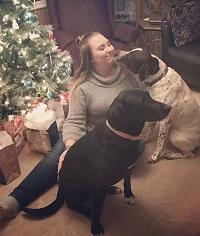 Michelle started at the clinic in October of 2018 as a veterinary assistant and has since been working in reception as well.
Michelle has loved animals since a young age. She grew up on a farm outside Carberry surrounded by cattle, cats, and dogs.
She has two dogs, Bentley and Riley, that live on the farm with her family and she shares her apartment in Brandon with her cat, Albert.